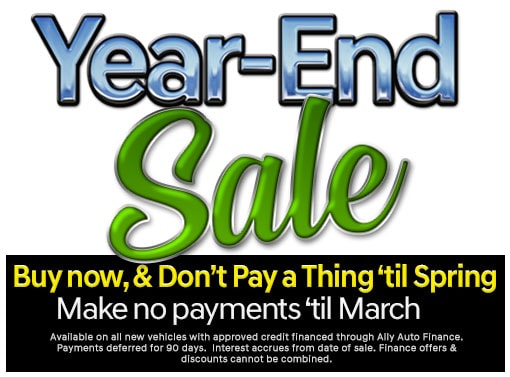 .
Offer expires
: 12/31/2018
New Maserati Specials at Rick Case Maserati in Davie, FL
When drivers throughout the greater Miami area find themselves eyeing a new Maserati model, they'll find themselves drawn to the unrivaled style and performance appeal of these exceptional vehicles. But when you look to add a Maserati vehicle to your driveway and to embark on a more thrilling future in the Miami region and beyond, Rick Case Maserati is ready to help you make a swift and seamless transition into ownership, thanks to our available new Maserati specials, which will work to deliver a more advantageous experience to drivers of all kinds in Davie, Weston, Fort Lauderdale, Aventura, Boca Raton, and beyond.
Whether you're looking to get into a new Maserati sedan like the Ghibli, an SUV like the new Levante, or any of the other award-winning vehicles of the Maserati lineup you'll find an outstanding array of options at our location in Davie, FL. And with the competitive specials on this page making it incredibly easy to get a great deal on the Maserati vehicles you like most, in no time you'll be embracing a more luxurious future in command of an unparalleled new Maserati.
Let us show you why so many of your friends and neighbors in South Florida are flocking to lease the latest Maserati models at Rick Case Maserati
As any seasoned car shopper can attest, there's no better feeling than driving a new car, particularly when that car is as prestigious and pedigreed as the new Maserati models for sale at our Davie, FL dealership.
But, as many of our satisfied shoppers from nearby Miami and Fort Lauderdale, FL will tell you, the diverse selection of new Maserati cars available at Rick Case Maserati can be both a blessing…and a curse.
Sure, you'll have lots of compelling options to choose from, but you may find it hard to make a commitment to just one model. Fortunately for you, the option to lease a new Maserati is a great way to experience the impeccably crafted Italian luxury car that catches your eye, while still leaving you open to new opportunities in the near future..
With our new Maserati lease specials here at Rick Case Maserati, you can enjoy the rush of driving models like the Maserati Ghibli, Maserati Levante, or even the Maserati Quattroporte without tethering yourself to a long-term financing commitment. Unlike most conventional luxury car financing options, leasing a new Maserati means you're only paying for the privilege of driving the model of your choice during the 24 to 48 month term of lease, rather than paying for outright ownership. That means with our new Maserati lease specials, drivers from Fort Lauderdale to Miami and all points in between can enjoy the thrill of driving a new Maserati and still enjoy competitive monthly payment rates that are often lower than buying a comparable model outright.
But as with any special offer, our new Maserati lease specials don't stick around forever. So, if you're like many drivers from  Weston, Aventura, and Boca Raton who've had their eye on the Maserati brand for years, let us assure you that there's no better time to shop than right now, and no better place to find some of the best Maserati lease deals around than right here in Davie, FL at Rick Case Maserati.
Take Advantage of These Specials Today
The specials seen on this page are subject to change, so if you see one that appeals to your interests, come and capitalize on these competitive specials at your earliest convenience. Before you know it, the specials will be changed, so come and see us at Rick Case Maserati where we'll get you hands-on with the models that appeal to you most, and will help you to take advantage of the applicable specials. If you're ready to embrace a more luxurious and performance-minded automotive future, come and see our team at 3500 Weston Rd, Davie, FL. Once you're here we'll help you to find the right vehicle and deal for your future, so that in no time you're embracing an exceptional future throughout Miami and wherever else the roads lead.