Maserati Levante Vs. The Competition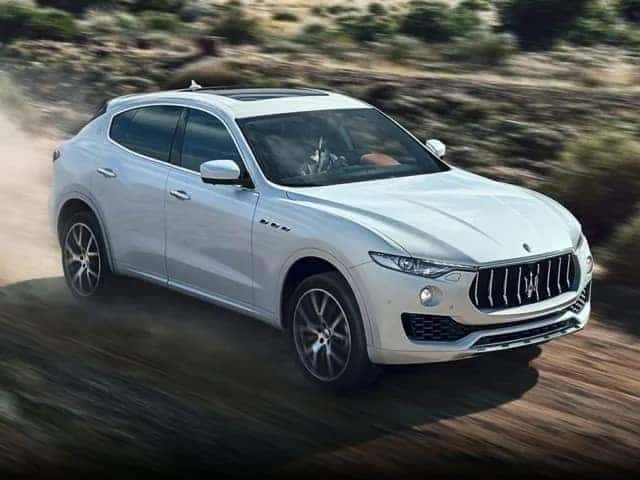 LOOKING INTO YOUR LUXURY SUV OPTIONS HERE IN THE GREATER FORT LAUDERDALE AREA? COME SEE HOW THE NEW MASERATI LEVANTE OUTCLASSES ITS COMPETITORS AT Rick Case Maserati
As any luxury car shopper worth their salt knows, when it comes to luxury cars, there's simply nothing that compares to Maserati. Occupying an enviable space at the crossroads of premium Italian design and race-bred performance, Maserati cars blur the lines between art and engineering. And there's no better example of this fusion of design and automotive excellence than the new Maserati Levante for sale here at Rick Case Maserati in Davie.
Now, as we mentioned before, there's nothing that compares to Maserati…but there are always other luxury SUVs out there with their eyes set on the Maserati crown. So, in the interest of informing your luxury SUV shopping decisions, we've prepared a brief competitive breakdown to show you how our new Maserati Levante compares to some of its closest segment rivals.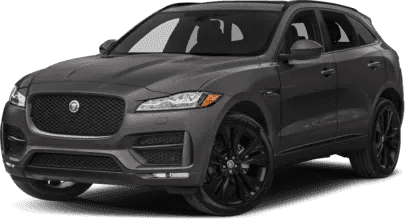 MASERATI LEVANTE VS. JAGUAR F-PACE
Performance: Renowned for its athleticism and agility, the Maserati Levante comes equipped with a standard 345-horsepower twin-turbocharged V6 engine, which handily bests the 247-horsepower inline four-cylinder engine that comes standard on the Jaguar F-PACE.
Comfort: Slipping into the cabin of the Maserati Levante is like stepping into a richly appointed Italian parlor with its leather upholstery. By comparison, the cabin of the Jaguar F-Pace only has standard imitation leather upholstery, making it feel much less upscale overall.
Technology: The Maserati Levante comes equipped with a sharp 8.4-inch Maserati Touch Control Plus infotainment system, which supports Apple CarPlay and Android Auto to easily pair your favorite mobile devices. As for the Jaguar F-PACE, it's smaller 8-inch infotainment system is less responsive and does not support Apple CarPlay and Android Auto, making it more challenging to stay connected on the go.
Safety Features: The Maserati Levante comes with a standard rearview camera, while the Jaguar F-PACE doesn't.
Convenience: Nighttime driving in Boca Raton is markedly more enjoyable with the Maserati Levante, as it features standard auto-dimming rearview and side mirrors that help to mitigate the glare from bright streetlights and high beams on other cars. On the other hand, the Jaguar F-PACE only has a standard auto-dimming rearview mirror.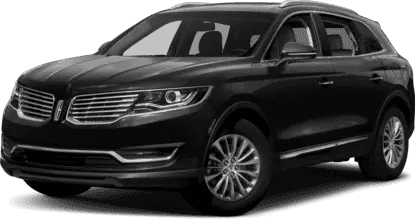 MASERATI LEVANTE VS. LINCOLN MKX
Performance: Not only is the Lincoln MKX less powerful than the Maserati Levante, it also only offers standard front-wheel drive. The Maserati Levante has standard Maserati Q4 intelligent all-wheel drive technology, which rests control firmly in the driver's hands and makes driving even on rain-slick roadways around the greater Miami area much easier.
Ride Quality: Drive both the Maserati Levante and the Lincoln MKX over a patch of rough road, and you'll immediately notice a difference. The Maserati Levante features an enhanced active air suspension system that deftly manages uneven surface conditions. The Lincoln MKX can be outfitted with a similar system, but it's not a standard feature, meaning you'll have to pay extra to enjoy a comparably comfortable ride.
Safety Features: For those who value a little extra peace of mind while traveling the busy roads of Aventura and Weston, FL, the Maserati Levante features a number of standard safety features, including sought-after amenities like blind-spot monitoring, front parking sensors, and rear parking sensors. Unfortunately for owners of the Lincoln MKX, none of those safety features are part of its standard equipment.
Comfort: If you're looking for a purer expression of Italian luxury and interior design, look no further than the Maserati Levante GranLusso, which features rich Ermenegildo Zegna Silk Edition upholstery. Even at its highest trim levels, the Lincoln MKX cannot match the interior refinement and quality the Maserati Levante GranLusso offers.
Audio: Whether you love to drive to the tune of classical music or your favorite podcasts, you can always count on crisp, high-fidelity audio with the Maserati Levante and its available Bowers & Wilkins Surround Sound System, which boasts a 17-speaker set up designed to deliver a near concert hall quality listening experience. By comparison, true audiophiles will be disappointed by the middling 13-speaker Revel audio system available with the Lincoln MKX.
MASERATI LEVANTE VS. PORSCHE CAYENNE
Performance: The debate over whether Italian or German cars are more powerful may be ongoing, but in this contest at least, the Maserati Levante easily wins out. With more standard horsepower and torque than the Porsche Cayenne, the Maserati Levante leaves its competitors trailing behind. In fact, with the new 590-horsepower Maserati Levante Trofeo on the horizon, even the powerful 540-horsepower Porsche Cayenne Turbo is put to shame by its Italian rival.
Interior Features: If you're like many Miami and Fort Lauderdale, FL drivers, then taking longer road trips with friends and family is one of the primary reasons you're looking into models like the new Maserati Levante and Porsche Cayenne. And between these two models, the Maserati Levante is markedly more well-equipped for long distance driving thanks to three 12-volt outlets and four USB ports located throughout the cabin, ensuring everyone has plenty of space to charge up their favorite mobile devices. By comparison, the Porsche Cayenne comes up short when it comes to places to plug in your favorite devices on the go.
Connectivity: Both the Maserati Levante and Porsche Cayenne come with infotainment systems that support Apple CarPlay, but only the Maserati Levante also supports Android Auto. This makes the Maserati Levante a much more versatile car for folks who want the option to switch phones from time to time without worrying whether their next device will pair with their car.
Style: If you're looking for a luxury car that's going to be an extension of your own signature style, you'll find that the new Maserati Levante is much easier to attune to your tastes. With a myriad of interior upholstery and trim options, the Maserati Levante is much more customizable than the Porsche Cayenne. And with the ability to personalize everything from the color of the upholstery to the carbon fiber trim on the dash, the Maserati Levante is ideal for South Florida drivers who're looking to turn heads.
Comfort: As you might expect, the Maserati Levante holds true to its Italian heritage with rich, leather-upholstered seating as part of its standard feature offerings. On the other hand, while you might expect the Porsche Cayenne to match these features, it only comes with partial leather upholstery standard, leaving its interior sorely wanting when it comes to sophistication.
Interested in learning more about the advantages of owning a new Maserati Levante? Visit us at Rick Case Maserati in Davie, FL for a test drive today!